Bankroll Bingo
Click
To Flip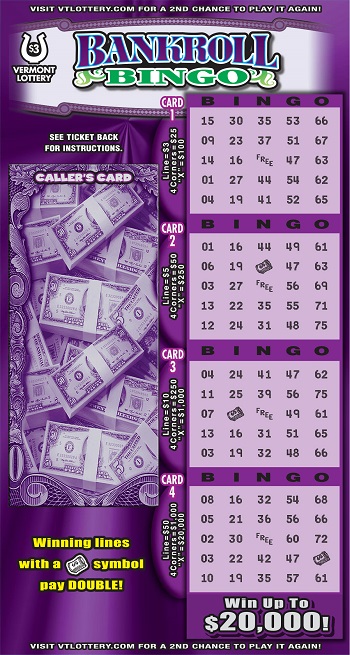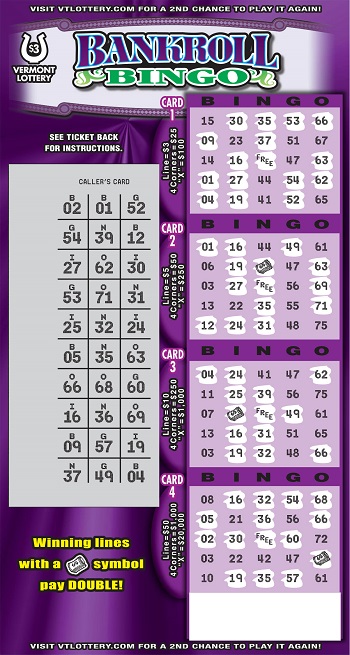 FOR DEMONSTRATION PURPOSES ONLY. NOT A VALID TICKET.
Previous
Next
How to Play
1) Scratch off the CALLER'S CARD to reveal 30 Bingo numbers.
2) Scratch the corresponding numbers on Cards 1 - 4.
Refer to the prize legend on each card to see what you have won.
LINE: Match all numbers in a complete horizontal, vertical or diagonal line. A complete line contains 5 spaces.
4 CORNERS: Match the numbers in each of the 4 corners.
X: Match all numbers that make a complete X (8 numbers + FREE space).
BANKROLL: Complete a line that contains a

, WIN DOUBLE the prize for that line.
NOTE: You may win more than one prize on this ticket, but you cannot win more than one prize on a single card.