Dynamite Dice
Click
To Flip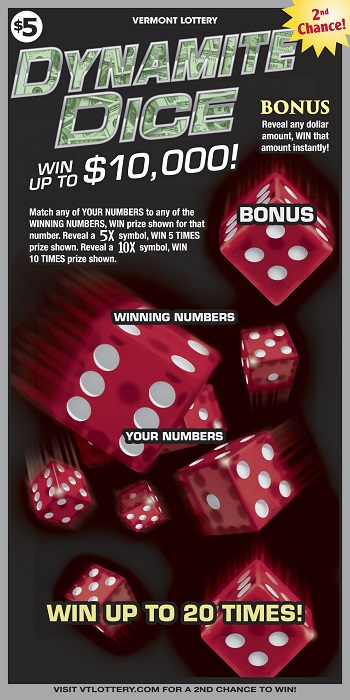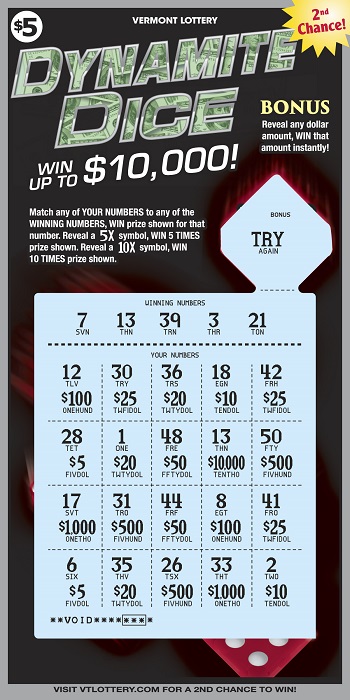 FOR DEMONSTRATION PURPOSES ONLY. NOT A VALID TICKET.
Previous
Next
How to Play
Match any of YOUR NUMBERS to any of the WINNING NUMBERS, WIN prize shown for that number. Reveal a

symbol, WIN 5 TIMES prize shown. Reveal a

symbol, WIN 10 TIMES prize shown.
BONUS SECTION: Reveal any dollar amount, WIN that amount instantly!