Patriots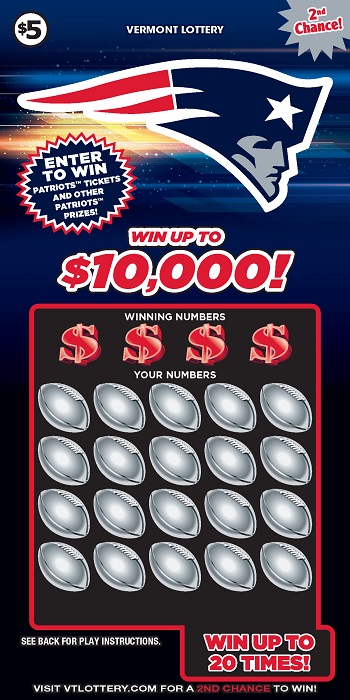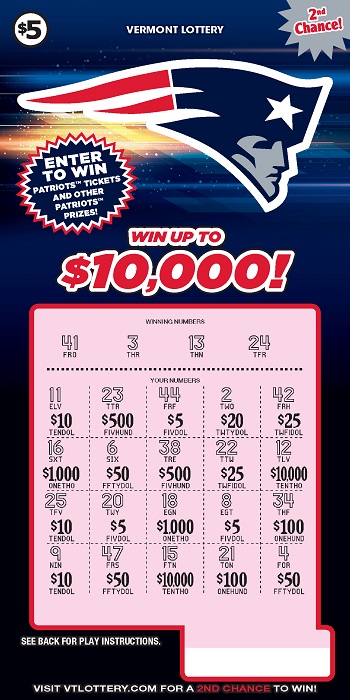 FOR DEMONSTRATION PURPOSES ONLY. NOT A VALID TICKET.
Previous
Next
How to Play
Match any of YOUR NUMBERS to any of the WINNING NUMBERS, WIN the corresponding prize. Reveal a

symbol, WIN ALL 20 PRIZES INSTANTLY!
Enter to Win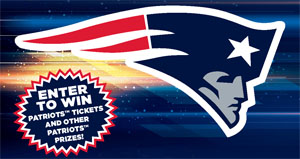 Enter your non-winning
PATRIOTSTM
tickets into the Vermont Lottery's 2nd Chance website for a chance to win
Patriots
TM
tickets and other
PatriotsTM
prizes!
Your non-winning tickets will also be entered in to the Top Prize and Quarterly drawings.
Click here
to enter tickets or to become a member of our 2nd Chance Club.