Power Shot Multiplier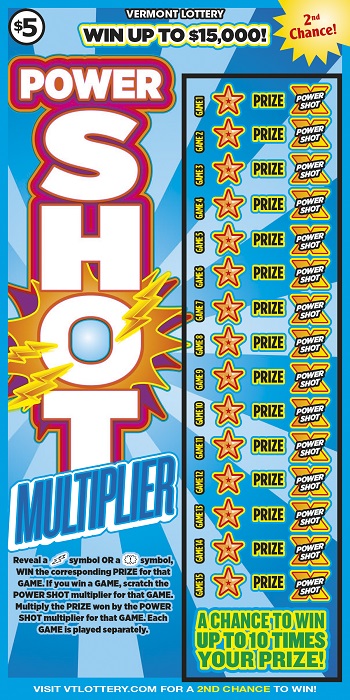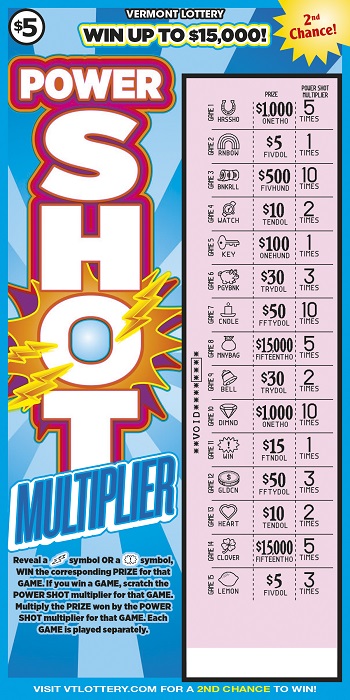 FOR DEMONSTRATION PURPOSES ONLY. NOT A VALID TICKET.
Top Prize
$15,000
Unclaimed Top Prizes
Previous
Next
How to Play
Reveal a

symbol OR a

symbol, WIN the corresponding PRIZE for that GAME. If you win a GAME, scratch the POWER SHOT multiplier for that GAME. Multiply the PRIZE won by the POWER SHOT multiplier for that GAME. Each GAME is Played separately.
Enter to Win
Enter your non-winning Power Shot Multiplier tickets into the Vermont Lottery's 2nd Chance Top Prize and Quarterly drawings.
Click here
to enter tickets or to become a member of our 2nd Chance Club. Stay up to date by visiting the 2nd Chance site often, checking on draw dates, times, and scanning the winner's page to see if you've won a prize.